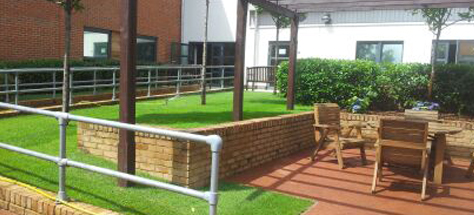 Commercial/Maintenance
We can provide a wide range of commercial gardening, landscaping and contract maintenance services for any timescale and budget.
With our great expertise, equipment and experience in year-round commercial and contract services such as grass cutting, including large areas, strimming, flower bed maintenance, spraying, hedge cutting, supplying summer bedding and tub maintenance along with many more services.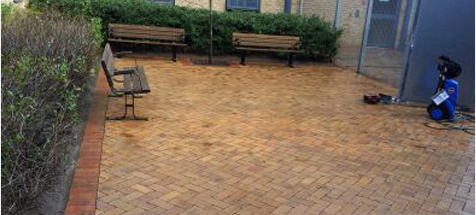 JETWASHING
Over time moss, algae, dirt and grime build up on outside surfaces can make pathways very slippery.
With our high pressure rotary cleaning equipment we can remove this making it safer to walk on and more visually appealing:
• Block paving – will be washed and joints refilled with dry kiln sand
• Tarmac cleaning and restoration
• Decking can be washed and re-stained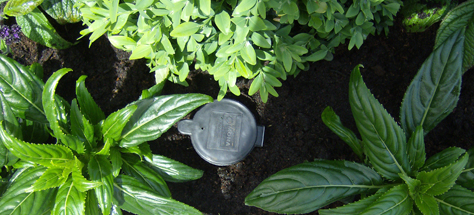 Planters/irrigation
We can supply and maintain planters and integrated irrigation systems.
The system allows plants to draw water and oxygen naturally through capillary action from the reservoir.
With traditional surface watering, water flows down through the soil, moistening the roots for a short period of time. Often too much or too little water is added. Aside from not being effective in supplying essential water to the plants, the constant drying and wetting of the roots also causes serious damage, as does the action of washing salts from the surface of the soil down to the roots of the plants.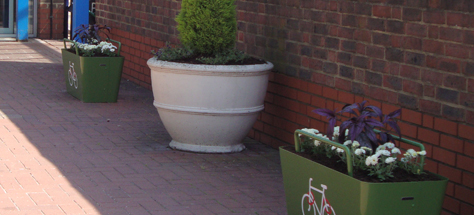 STREET FURNITURE
We provide bespoke street furniture to suit our clients' needs:
Cycle compounds offer secure parking for as many cycles you require. The frames are hot dipped galvanised and power coated to colour of your choice. These are then clad with UV stable PETG sheeting.
We can provide single surface mounted cycle stands along with bespoke cycle planters. To whatever suits your cycle requirements and needs.
We provide and install hazard banded bollards, galvanised and power coated – available in a range of colours
Cigarette bins – are provided in a standalone style or wall mounted, with lockable doors. Available in arrange of finishes.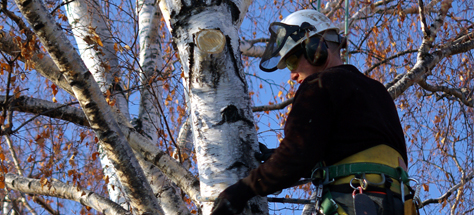 TREE SURGERY
We provide a complete arboriculture service covering the following:
• Tree felling, removal or pruning
• Crown reduction and thinning
• Hedge cutting and thinning
• Tree stump removal or grinding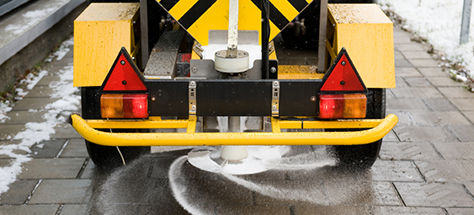 WINTER SERVICES
As part of our service we offer, salt spreading and snow clearance in the winter months. We can provide an out of hour's service to ensure pathways and stairwells remain clear in bad weather conditions. We can supply: salt, grit bins, snow shovels and winter accessories and kits.